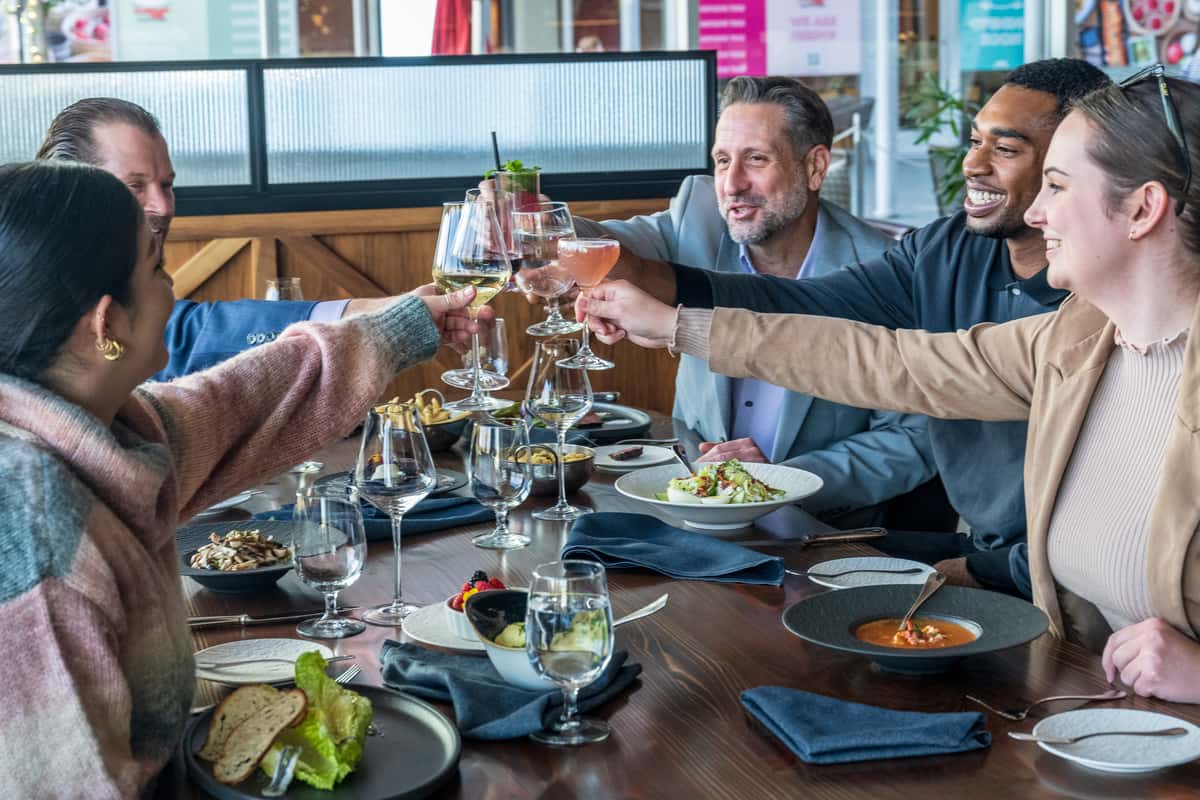 Sober October at LB Steak: Elevate Your Experience with Non-Alcoholic Elixirs
Sober October at LB Steak: Elevate Your Experience with Non-Alcoholic Elixirs
The mellow chills of October bring forth more than just the beauty of fall; they herald the beginning of Sober October, a conscious choice for many to take a momentary break from alcohol, focusing on rejuvenation and well-being. At LB Steak, we believe in celebrating every choice. And for those choosing the sober path this month, we've curated a selection of beverages that promise the elegance of a cocktail without the spirits.
Situated in the scenic Bishop Ranch, LB Steak isn't just about sumptuous steaks but also about offering a holistic dining experience. Rooted in traditions yet modern in its offerings, our establishment mirrors the vibrancy and richness of a classic steakhouse. This Sober October, we're shining the spotlight on our non-alcoholic delights, ensuring everyone gets to be a part of the celebratory mood.
Delve into our Spirit-Free Selections
Ritual Zero Proof Mocktails: Who said mocktails can't match the sophistication of their alcoholic counterparts? Our Ritual Zero Proof mocktails are a testament to the art of mixology. Crafted with precision and Ritual Zero Proof alcohol alternatives, they offer a tantalizing taste experience, ensuring you don't miss out on the joy of sipping a finely crafted beverage.
CBD Drinks: A blend of contemporary tastes and soothing effects, our CBD drinks are a revelation. Perfect for those who seek a relaxed dining experience, they add a touch of modernity to our classic steakhouse ambiance.
Refreshers: Freshness in every sip! Our range of non-alcoholic Refreshers promise a zestful journey for the palate, made with the freshest ingredients that resonate with the spirit of Sober October.
Embracing the Spirit of Sober October
Sober October is not just about refraining from alcohol; it's a celebration of life's other flavors. At LB Steak, we're committed to ensuring that this journey remains flavorful and unmatched. Whether you're a steadfast participant of Sober October or just looking for a non-alcoholic evening out, LB Steak is ready to serve up an experience that's both memorable and refreshing.
So, this October, let's toast to health, well-being, and the myriad of flavors life offers beyond alcohol. LB Steak is honored to be a part of your Sober October journey, ensuring it's as delectable as any other month.
Cheers to a vibrant, healthful, and flavorful Sober October! We're excited to welcome you to LB Steak.