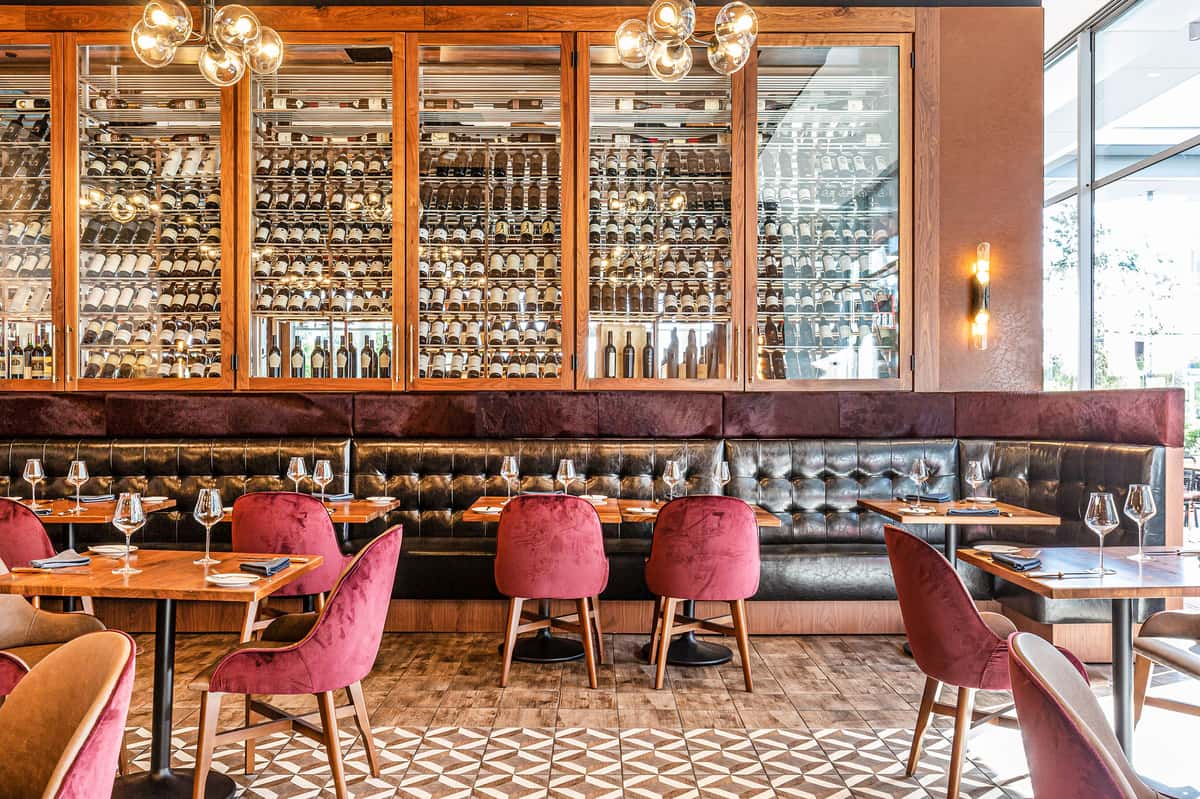 Celebrate Summer at LB Steak Bishop Ranch: Unforgettable Events and Al Fresco Dining
Celebrate Summer at LB Steak Bishop Ranch: Unforgettable Events and Al Fresco Dining
Now that summer is here, it's time to embrace the joys of the season and create unforgettable memories. LB Steak Bishop Ranch, nestled in the vibrant Bishop Ranch complex, is the perfect destination to celebrate your summer weddings, baby showers, and special events. With its elegant private dining spaces and a stunning patio, LB Steak Bishop Ranch offers an unparalleled experience that will make your event truly memorable.
Private Dining Spaces: Exquisite Settings for Intimate Gatherings
LB Steak Bishop Ranch boasts sophisticated private dining spaces that are designed to create a lasting impression. Let's explore our exclusive venues:
The Hokkaido: Elegance and Intimacy Combined
Step into The Hokkaido, our beautifully appointed private room adorned with luxurious leather, wood paneling, and textured wall coverings. This intimate space is ideal for hosting small-scale events or business meetings. Our chefs will craft personalized menus tailored to your preferences, ensuring an unforgettable culinary experience.
The Miyazaki: The Perfect Semi-Private Space
For a more casual yet refined ambiance, The Miyazaki is the ideal setting for your next gathering. This semi-private space features tasteful wood and leather accents, creating an inviting atmosphere. Enhancing the experience, two wine walls showcase our extensive selection, offering a glimpse into our world-class wine offerings.
Buyouts: Unforgettable Celebrations
For larger parties, LB Steak Bishop Ranch provides the option to rent the entire dining room, accommodating up to 170 guests, or the entire restaurant, seating up to 220 guests. With these buyout options, you can create an immersive and exclusive experience tailored to your event. Our team will ensure every detail is meticulously executed, allowing you to relax and enjoy your celebration.
The Perks of LB Steak Bishop Ranch:
Impeccable Service: Our dedicated event planning team will guide you through every step of the planning process, ensuring a seamless and stress-free experience. From selecting the perfect menu to coordinating all of the details, we are committed to exceeding your expectations.
Culinary Excellence: Delight your guests with the culinary masterpieces created by our Executive Chef Romero and his team. Our diverse menu offers a range of options, from delectable appetizers to mouthwatering entrees, all prepared with the finest ingredients and expert craftsmanship.
The Patio Space: Embrace the beauty of summer by enjoying al fresco dining on our stunning patio here at City Center Bishop Ranch. Immerse yourself in the warm ambiance while savoring our exquisite cuisine and the company of your loved ones. Our patio provides a warm and inviting atmosphere, making it the perfect backdrop for your summer celebrations.
LB Steak Bishop Ranch invites you to celebrate the arrival of summer in style. From intimate gatherings in our private dining spaces to the enchanting experience of dining on our patio, LB Steak Bishop Ranch promises an extraordinary experience for your summer weddings, baby showers, and special events. Allow us to curate a truly memorable celebration that captures the essence of the season.
Contact our event coordinators at LB Steak Bishop Ranch today to reserve your private dining space and discuss your event requirements by visiting us here.